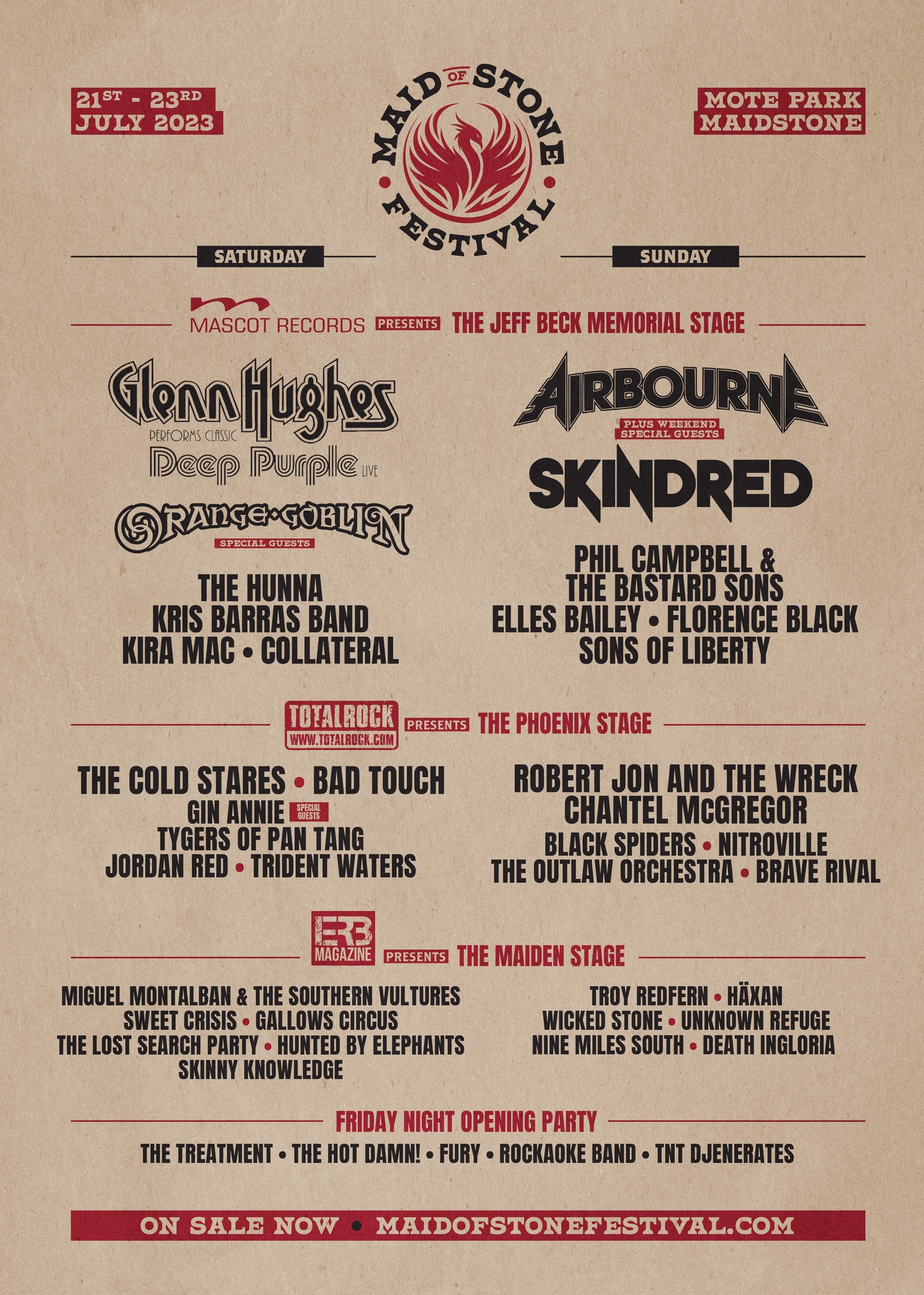 The Sons are very excited to be appearing on the main stage at this highly anticipated new festival, held in the UK's spiritual home of Southern Rock, Blues and Boogie...at Mote Park in Kent.
Maid of Stone Festival welcome's world renowned international Rock, 
Southern Rock & Blues artists to the County Town of Kent on Saturday 22nd and Sunday 23rd July 2023, 
with cask ales, the best in worldwide street food, fairground rides, amazing entertainment 
and camping options – there really will be something for everyone!
Tickets go on sale 9am tomorrow (Friday 27th January) for pre-sale code customers, and 10am for the general public. 
Customers can sign up for a pre-sale code now here: maidofstonefestival.com
Ticket link for 10am Friday here: General Sale Tickets